Only 45 minutes from Camp Riverview, Lost Maples Natural Area is one of the only places in Texas where the leaves change for the fall season. A great spot for the whole family, Lost Maples Natural Area is full of amazing outdoor activities to enjoy. Find answers to all of your Lost Maples questions here and book your stay at Camp Riverview to take full advantage of this incredible, scenic state park.
How to Get to Lost Maples From Camp Riverview
Lost Maples is a 40-45 minute drive from our Campground through Utopia and Vanderpool, TX. Check out the map to find the best route to Lost Maples here! 
Do I have to Pay to Go to Lost Maples State Park?
Yes, adults pay $6 for the admission fee and children under 12 are free, unless you have an annual state park pass. If you are going during their busiest fall period from October through November, we recommend booking a reservation beforehand to make sure you can enter the park.

Things to Do at Lost Maples State Natural Area
Some of the amazing outdoor activities to do at Lost Maples include hiking, fishing, camping, stargazing, seeing the fall foliage, and so much more. 
When it comes to fishing, you can fish without a license from the shores or piers in Natural Areas in Texas. Sabinal River and Can Creek are great options. 
There are over 10 miles of trails around Lost Maples with varying difficulty, so there is something for the most wizened hiker and families looking to stretch their legs.
Birding is also very popular at Lost Maples because of the wide variety of birds located in the park. Some bird highlights include the endangered golden-cheeked warbler and the black-capped vireo. According to the park's birding field guide, "because of the canyon landscape and juxtaposition of habitat types, the birding opportunities are great throughout the park."
Lost maples State Natural Area Fall Foliage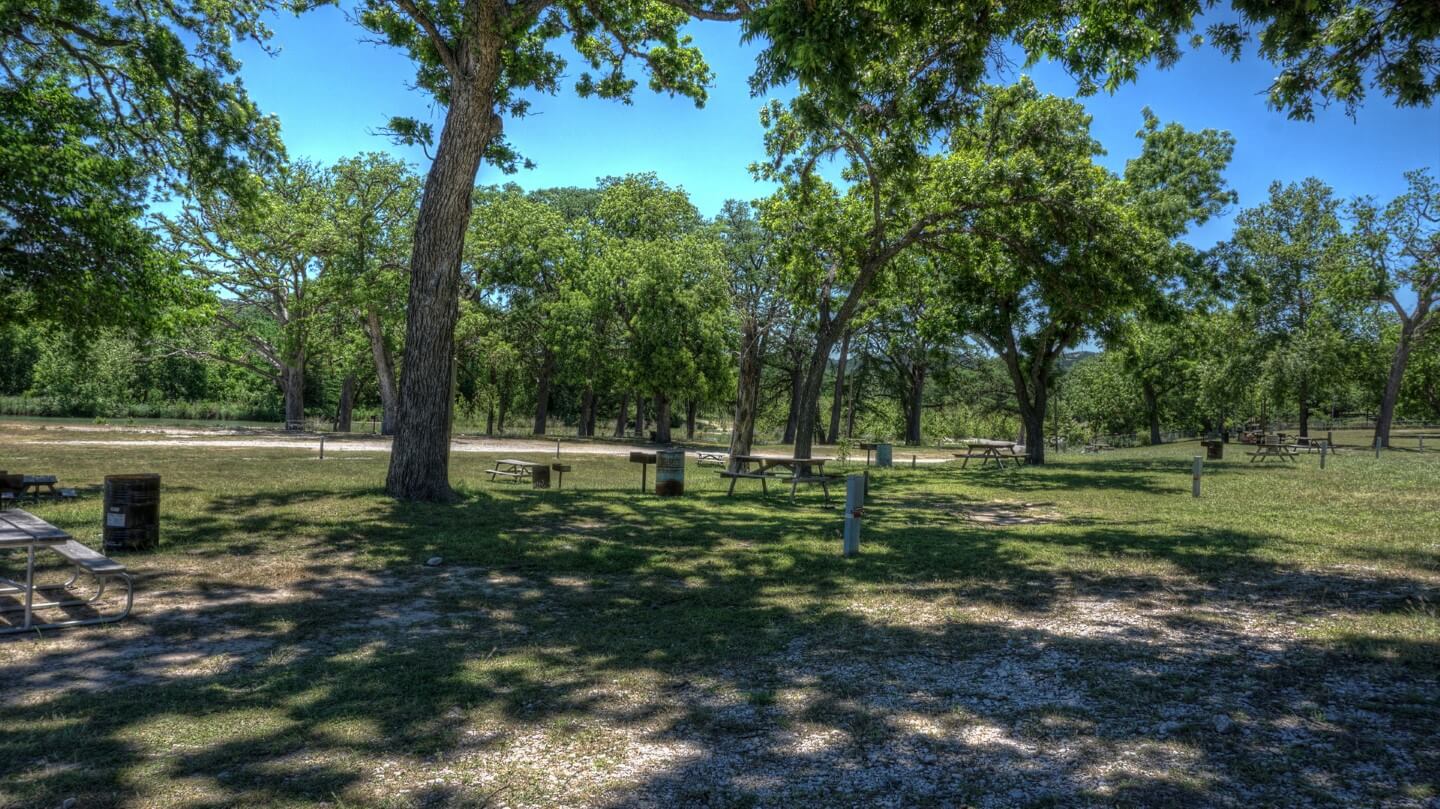 Lost Maples is beautiful year-round, but it is well known as the best fall spot in Texas because of the colorful foliage across the park from the local Bigtooth Maple trees. This special strand of maple tree is protected within the park, so people come back every year to see the orange, red, and yellow hues along the trails. 
There is also a yearly fall foliage report during October and November to keep track of all the shifting seasons if you want a sneak peek into the fall colors you can expect when you go to Lost Maples State Natural Area.
To learn more about Lost Maples State Natural Area or for help booking your trip, contact us today at (830) 232-5412 or info@friocampriverview.com.